Firstmac appoints new board member
26 April 2023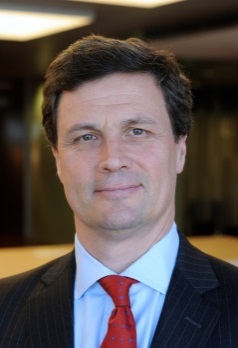 Mr Parker is a former senior executive of Westpac, where he was responsible for Westpac's global structured finance and securitisation activities for more than 17 years.
Firstmac Managing Director Kim Cannon said Mr Parker would be a valuable addition to the board, bringing with him unmatched experience in asset securitisation markets.
"Craig has played a central role at Westpac, a leader in the Securitisation and Structured Finance market across Australia and New Zealand in all major asset classes including residential mortgages and auto loans," Mr Cannon said.
"We look forward to having his expertise on the Firstmac board, as we continue to expand our highly-successful asset securitisation program, which has been a pillar of our business success."
Mr Cannon said the appointment of Mr Parker as an Independent Director highlighted Firstmac's commitment to the highest standards of corporate governance.
Mr Parker said he was pleased to be joining the Firstmac board after working closely with Firstmac during his time at Westpac.
"I am delighted to join the Firstmac Board. I have worked with the Firstmac for over 15 years have always been impressed with their professionalism, focus on great customer outcomes and entrepreneurial acumen," Mr Parker said.
Mr Parker recently retired from Westpac after 41 years. Prior to leading Westpac's global structured finance and securitisation activities, he led Client Relationship Management and Corporate Finance teams in Australia and Hong Kong. He holds a BA (Economics), B.Ec (Accounting & Finance) and an MBA from Macquarie University, Sydney. He is also a CPA. Mr Parker was recently inducted as a Fellow of the Australian Securitisation Forum recognising his contribution to the Securitisation industry.
He is also a Director of Forsight Australia, a Disability Accommodation and Services organisation and is Chair of the Finance Committee. Craig was until recently a member of the Investment Committee of the Cancer Council NSW for 9 years.
Brisbane-based Firstmac Limited is an independently-owned, Australian financial services provider with more than 40 years' experience in home and investment loans.
It has written in excess of 130,000 home loans, has $16 billion in loans under management, and also manages $300 million in cash investments.
Media contact: Duncan Macfarlane on 0434 184 264