Invest in highly rated
Australian bonds and cash
High Livez gives you access to the RMBS market, which is usually restricted to professional and institutional investors.

Experts in RMBS
Firstmac has issued over $29 billion in Residential Mortgage Backed Securities (RMBS) since 2003.

Distributions paid monthly
Distributions will generally be paid within 10 business days after the end of each month. Choose whether to reinvest or have your monthly distribution paid to your nominated bank account.

Invest as little as $10,000
Gain access to prime assets for just $10,000 and invest more money in $1,000 increments if and when you want to.

Backed by prime Australian home loans
The bonds are secured against a pool of prime Australian residential mortgages. They do not contain mortgages over any construction or development properties.

SMSF investment permitted
There is no legal restriction on Self-Managed Super Funds investing in High Livez and we are happy to accept SMSF investments.

No entry or exit fees
Enter or leave the fund at no cost thanks to zero entry and exit fees. Management costs are capped at 0.60% p.a.
What investors say about High Livez
"Our expectations have been met and often exceeded. Return on investment is excellent and management seem to certainly have their "eye on the ball". Even the most modest investor is treated with the utmost courtesy and respect. I appreciate the high return available when investing with High Livez, and this has allowed us to enjoy lots of exciting travel opportunities and a good quality of life. I also appreciate the fact that when contacting Firstmac the experience is made easy, not the usual call centre response, but largely the same delightful staff one has spoken to for five years or more. Very reassuring!"
Diane Steed, Current Investor since 2014
"We invested in High Livez seeking a better interest return for our deposits and the safety it provides. It has delivered in spades. The service from the directors and the close knit staff has been first class and transparent. They have turned out to be real people not machines. The thing we most like about High Livez is that they do not mind it if we spend the interest earned on our cruise ship travels!"
Edgar Winter, Current Investor since 2014
"I invested in High Livez because I wanted higher, secure and consistent yield than was offered by the banks. It has delivered all the above. The service I have received is excellent in all aspects. I like High Livez because the service is easy going, friendly and expert."
Leigh Nevett, Current Investor since 2014
"We invested in High Livez to get stability and consistent income that is higher than the cash rate. It has delivered reasonable income with preservation of capital - which is important. The service I have received is professional. What I most like about High Livez is the way it has delivered preservation of capital and higher income than the cash rate."
Mark Russi, Current Investor since 2015
How does High Livez work?
James Austin, Firstmac Limited's Chief Financial
Officer, explains how High Livez works
Why invest in High Livez?
Firstmac aims to provide stable monthly income returns from prime RMBS. The trust suits investors with a 3-5 year time horizon, who are seeking returns from fixed income securities.
Figures current as of 18/02/2021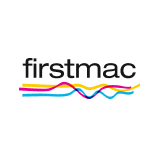 Investment Manager: Firstmac Limited
Firstmac has specialist knowledge of Residential Mortgage Backed Securities (RMBS). We're 100% Australian-owned and have written over 130,000 home loans in the past 40 years.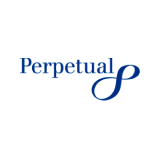 Responsible Entity:
Perpetual Trust Services Limited
Perpetual is the responsible entity and custodian. Perpetual is an ASX-listed, diversified financial services company which has been servicing Australians since 1886.
Bond issuers currently held in High Livez include:








High Livez Performance
For the month of January 2021, the fund achieved a distribution return of 3.08% per annum, bringing the Total Return for the past nine years to 5.37% per annum.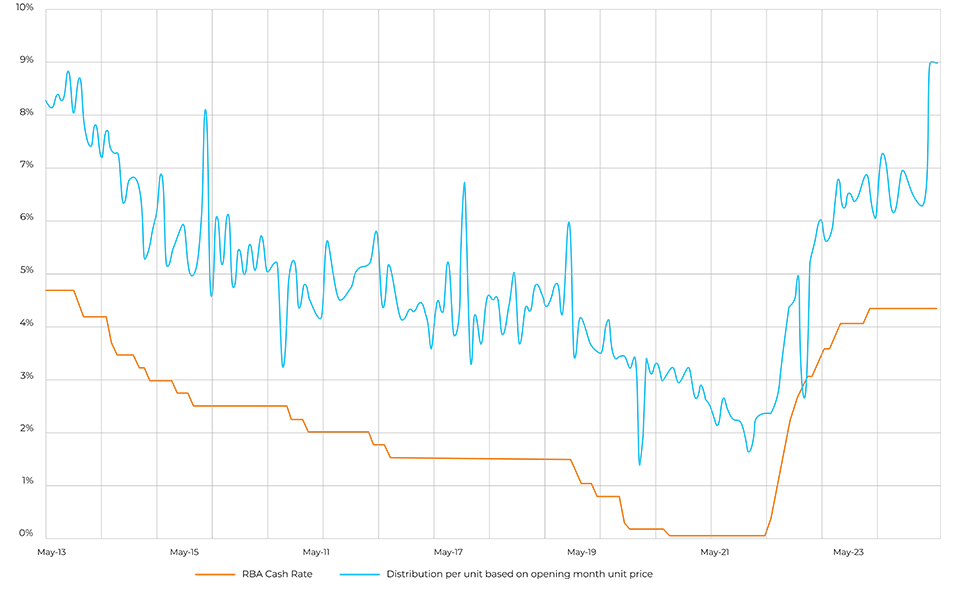 Past performance is not indicative of future performance

# inception date was 29 March 2011

| Annual performance (% per annum) | Distribution Return | Growth Return | Total Return |
| --- | --- | --- | --- |
| 1 year | 3.08% | -0.23% | 2.85% |
| 2 year | 3.59% | 0.21% | 3.80% |
| 3 year | 3.89% | -0.01% | 3.88% |
| 4 year | 4.03% | 0.08% | 4.11% |
| 5 year | 4.19% | 0.15% | 4.34% |
| 6 year | 4.29% | 0.01% | 4.30% |
| 7 year | 4.42% | 0.06% | 4.48% |
| 8 year | 4.62% | 0.47% | 5.09% |
| 9 year | 4.88% | 0.49% | 5.37% |
| Since inception# | 5.13% | 0.51% | 5.64% |
Recently published news articles featuring High Livez. View all
Learn more about Residential Mortgaged-Backed Security investments.