Download the Google Pay app from the Google Play store. Google Pay works on Android devices running Lollipop 5.0 or higher.
Register your eligible card details via the Google Pay app. A verification code will be sent to your mobile number.
Place your device on the in-store terminal when making your purchases, anywhere you see one of these symbols.
Convenient in-store payment
Just hold your phone close to the terminal like you normally would with your debit or credit card. You don't even need to open the app! For payments over $100, you'll need to enter a PIN.

Easy card management
You can store all your eligible debit, credit and loyalty cards in the Google Pay app, while enjoying the same rewards and benefits attached to them.

Quality check out in apps
You don't have to enter your card details every single time you make a purchase. Simply choose Google Pay at checkout.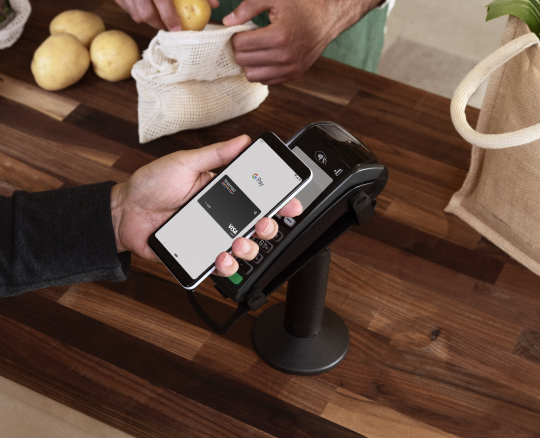 If your phone's lost or stolen, don't worry. Wherever you are, you can instantly lock it, reset the password or wipe all personal data using the online Find My Device.


When you use your phone to pay in stores, Google Pay doesn't send your actual credit or debit card number with your payment. Instead, a virtual account number is used to represent your account information - so your card details stay safe.


As soon as you make a purchase, you'll see a payment confirmation in the Google Pay app. It'll show you where the transaction happened, along with the merchant's name and number.
Important Information
Android and Google Pay are trademarks of Google LLC.