For the third year in a row, the mortgage-broking community voted us the Best Non-Bank in the Third-Party Lending Report by Momentum Intelligence (publisher of The Adviser and Mortgage Business)!
This is a landmark event for Firstmac, giving us a hat-trick of wins after being voted Number 1 for the first time in 2019, and then again in 2020.
The survey asks thousands of mortgage brokers to choose the best non-bank lenders in a variety of categories and overall.
We were also proud to win an Australian Broker 5-Star Award, recognising outstanding service and advice in the mortgage and finance sector.
Mortgage brokers have been confronted with many challenges this year and we have striven to support you by remaining as consistent as possible and delivering a high level of service and quality outcomes for the broker community.
A big thank you to everyone who supported us in these surveys - we are grateful and we look forward to using your feedback to improve our service even more next year!
Firstmac is a leading Australian non-bank lender that provides mortgage brokers like you with a genuine alternative to the banks.
We have written more than 130,000 home loans and we currently manage over $13 billion in mortgages!
Unlike some lenders, Firstmac is fully committed to third-party distribution because we built our business from the start working solely with mortgage brokers, not by selling our products through branches (we don't have any).
We have excellent products and support for the borrower but our ultimate focus has always been on you, the broker, and making ourselves your partner of choice.
"Fast service and good credit assessors. Give them a go"
Tamara S.
"Use them regularly... easy to deal with and solutions focused!"
Amanda G.
"Fantastic staff to deal/communicate with. My BDM is a top bloke and always super helpful."
Ramez B.
"Great can't fault very hands on..."
Paula W.
We work fast for you
We consistently achieve around industry standard response times and turn your deals around so quickly.
We are easy to use
We have online accreditation, a short two-page application form and less paperwork than other lenders.
We offer personal service
We are positive people with a can-do attitude just like you. We have a friendly, close-knit team with a strong service culture and an Australian-based call centre.
We are committed to third party distribution
Our business was built on brokers not branches. We know that you own your customer. We respect and value our brokers.
We use a common sense approach at every stage of the deal
We work with you to make your deals succeed. We take a common sense approach to everything we do to come up with a solution for your client.
When you deal with us, there are no surprises
We are consistent with our approach to service, credit and sales
Our BDMs
We have office based eBDM's and on the road BDM's which means there is always someone accessible to you.
Fully-featured loans with market-leading interest rates
100% redraw offset facility with optional visa debit cards and state-of-the-art online access.
Access to credit
You are able to talk to our underwriters about your applications.
Dedicated Sales Support Team
A dedicated person committed to driving your deals through from application through to settlement.
Go Broncos!
Firstmac supports Australian sports as a Premier sponsor of NRL team, the Brisbane Broncos.
Business-purpose lending at residential rates secured by residential property
Refinance your business loans at our much lower residential rates.
Investor Package
Package your owner-occupied loan with your investment loan and enjoy low rates for both.
Dedicated Broker Website Package
A range of resources to help improve your business.
What's in it for customers?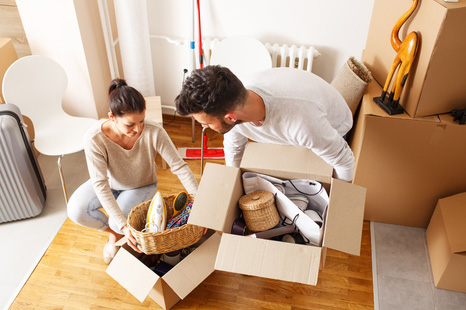 Wholly Australian-owned lender with a locally-based customer call centre
Firstmac Money app for Apple and Android devices
100% redraw offset account on all variable rate products
Full transaction offering, including BPAY, & Pay Anyone functions with SMS security
VISA debit card with fee-free ATM withdrawals via the big 4 banks ATM network
Unlimited free EFTPOS and cash out
Unlimited extra repayments and redraws from variable products
Up to 10 free splits with individual account numbers for personal or tax purposes (excludes construction)
Direct debit or salary credit options
What you need to do
Just load your loan through your aggregator software or directly into the Firstmac Application Wizard. Our application form is only 2 pages plus an addendum for living expenses.
Scan and email us the signed application form with supporting documents. We will do the rest. It's so much quicker and easier than other lenders who make you upload all your documents!
What we do
Applications are generally reviewed within 48 hours from receipt of all supporting documentation.
Once assessed, if the application meets Firstmac policy, a preliminary approval is issued and the valuation will be ordered. Any outstanding requirements will be advised in the preliminary approval.
Firstmac will contact the applicant's employers to verify income.
When all conditions, valuation and employment check are completed the loan will undergo Final Assessment. Loan Documents are sent within 48 hours of formal approval.
You are able to follow the application process using our online loan tracking system Justice which is accessible via our broker website www.firstmac.com.au/brokers