Convenience
Firstmac Money gives you access to a full range of account management functions on the go. You can view your account balances and transactions, transfer money and pay bills, send and receive messages from firstmac.com.au, query a transaction, request a change of loan repayment type, and much, much more.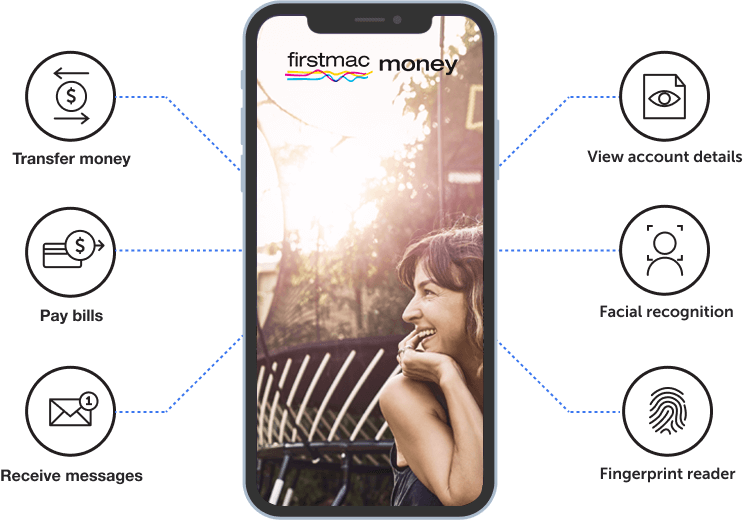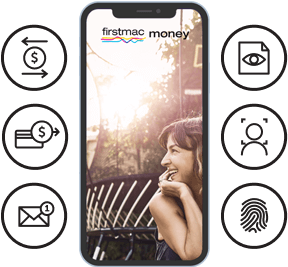 Technology
The Firstmac Money app uses the latest technology to seamlessly and securely sync your account details between the Firstmac Money portal and the app on your smart phone or tablet. Unlike some apps, Firstmac Money is not a stripped down version but offers full functionality. Firstmac Money is available on both Android and iOS.

Designed for your lifestyle

Safe and Secure

Fast and Time saving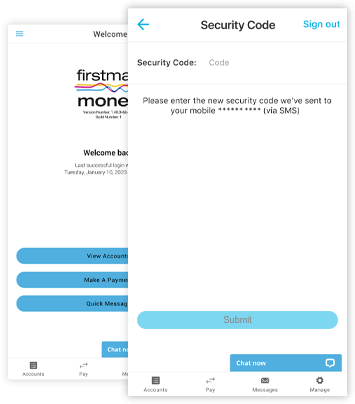 Security
Firstmac.com.au's Firstmac Money mobile app provides the same high level security as our online portal Firstmac Money. We employ industry-leading technology to keep your information safe. All data sent and received is protected by 256 bit SSL encryption and a firewall mechanism to ensure confidentiality. Keep your passwords safe and we'll do the rest.
Interface
Our clean and simple app design is easy to use anywhere, anytime. See your account balances and available funds at a glance, or dig in deeper with one tap. The app is designed to be intuitive so you will find it effortless to navigate and complete even the most advanced tasks.