Meet our sales team
The team is highly efficient with a wealth of industry experience to help deliver the best results for your customers.

Jake Sanders
Head of Third Party Sales
Jake joined Firstmac in January 2007.
Jake brings with him 20 years' experience in banking and finance. During that time he has worked in various roles including loan approvals, credit control, documentation, settlements and sales.
Prior to joining Firstmac Jake spent 5 years with National Australia Bank followed by roles with a Finance & Conveyancing firm where he obtained his Advanced Diploma of Conveyancing. He then held the role of National Business Development Manager for Gadens Lawyers followed by a senior sales manager role at Capital First Financial Services. Jake has a holistic understanding and excellent knowledge of third party distribution.

Jake is a keen surfer and enjoys a round of golf.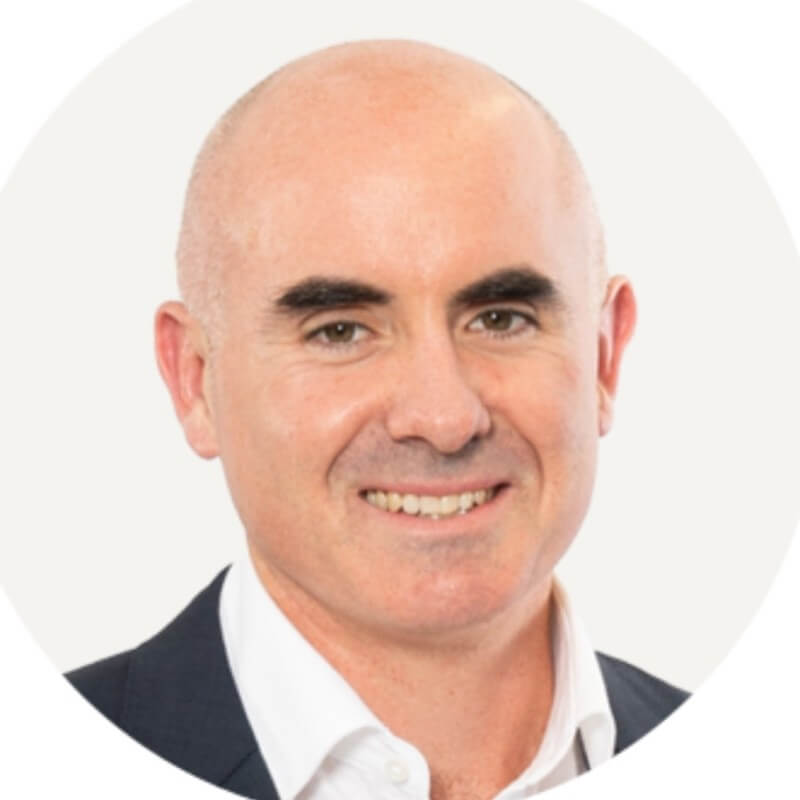 David Wilson
Sales Manager
David joined Firstmac in 2012 and has an in-depth knowledge across several areas of the business.
Prior to joining Firstmac David worked for Bankwest specializing in mortgage finance. David has Diplomas in Business, International Business and Financial planning and maintains an interest in all of these areas. David's knowledge of Firstmac products and services will allow for transparent and concise dealings.
David is a keen sportsman who also enjoys food and travel.

Sarah Peterson
Account Manager
Sarah has worked at Firstmac for more than a decade.
During this time, she has been a key member across many areas of the business including Customer Care, Operations, and Sales.
Most recently, Sarah's focus has been on managing the process and relationships within third party distribution across the premium broker and wholesale channels. Sarah's comprehensive knowledge of various business units within the company positions her well to provide effective solutions for staff and clients alike.

Outside of work, Sarah is passionate about touch football and Oz-tag.

Tim is the Account manager for Firstmac's Premium Broker channel.
Tim has worked at Firstmac since 2009 and prior to joining third party sales, was a senior underwriter with the highest underwriting authority. Tim's wealth of knowledge, particularly within the Firstmac policies, enables him to be solution focused for his clients and provide a high level of service to achieve the best possible outcome.
Tim loves travelling and seeing new parts of the world. He is also an avid NRL fan, in particular the Canberra Raiders.

Wendy is a BDM based in Perth with over 19 years' experience in finance.
Before joining Firstmac, Wendy spent years providing brokers and their clients with effective solutions in BDM and Broker Support roles at Connective, St George Bank and RateSetter to name a few.
Wendy has a Diploma of Finance & Mortgage Broking Management. She excels in making a difference to her brokers with Firstmac's innovative and unique product offering and providing the highest levels of service. Wendy's passion for the third party channel and solid experience makes her a committed and trusted BDM.

When she's not at work, Wendy likes watching the tennis and the All Blacks and enjoys great food and wine.

Judah is a field based Business Development Manager based in Melbourne, VIC.
Judah has more than a decade of experience in the mortgage industry, working for a variety of lenders. Before joining Firstmac he was at Advantedge Financial Services for 5 years supporting the group's portfolio as its National Business Solutions Associate. During his time with Advantedge, he established strong relationships with the key players in the Aggregation sector which he uses to develop the Firstmac business in Melbourne.
In his spare time, Judah likes to play golf, supports the Brisbane Broncos NRL team, and enjoys watching NBA games.

Rahul is a field-based BDM who is based in Melbourne.
He has more than a decade of experience in the finance industry and has worked in the third-party channel with brokers since 2014.
Before joining Firstmac, he worked as a BDM for Connective and for Bluestone APAC.
Rahul enjoys working with brokers and has built a great network of relationships within the industry.
He is very passionate about helping brokers grow their business and building the broker channel.
Rahul has a double master's degree in Marketing and Accounting.
In his spare time, he loves playing cricket, tennis and travelling, and looking after his young son.

Dragan is an eBDM for New South Wales.
Dragan entered the banking sector and started working for the Bank of Queensland holding numerous positions with them. From there he went on to work with ANZ as a mobile lender for 3 years and was recognized at an awards ceremony as the QLD rising star. Dragan's previous job to starting with Firstmac was as a mortgage broker and is proud to be a part of the Firstmac Team.
Dragan has a wealth of knowledge in Finance and prides himself on offering superior service and support for his brokers to achieve the best possible outcome.
He is fiercely a loyal Brisbane Broncos fan who also has a love of all things tennis.

Chris is a field based Business Development Manager based in Sydney, NSW.
Chris has been involved in third party distribution for almost two decades. In that time, Chris has had experience in a number of roles including broker support, documentation, settlements and sales.
Before joining Firstmac Chris spent the previous 8 years with NAB Broker as a Business Development Manager in New South Wales.
Chris' enthusiasm and experience provides him with the required skill set in order to offer workable solutions for brokers and their clients.
Chris' passions outside of work are golf, NRL, travel & motorsports.

Margie is a field-based Business Development Manager based in Sydney, NSW.
She has worked in the finance industry for almost ten years after starting her corporate career with an Aggregator. She later completed her Certificate IV in Finance and Mortgage Broking and became a Mortgage Broker. Her most recent Business Development roles have been with Virgin Money Australia and Deposit Assure.
Margie is passionate about helping brokers grow their business and helping their clients achieve one of their biggest milestones - purchasing property. She also believes that being honest, reliable and building strong relationships is the key to success.
Outside of work, Margie loves spending quality time with her family and friends, being outdoors especially near the water and going to the gym ensuring she also has "me time".

Trent is an eBDM for New South Wales with more than 18 years' experience in the finance industry.
He joined Firstmac from CBA in 2016, working as a Sales Support Officer before switching into the eBDM role.
Trent's experience in Sales Support has given him a strong understanding of Firstmac's policies, products and processes which he applies to ensure the best customer outcomes for brokers. These skills have also helped him to build strong relationships across the broking industry.
Trent has a Double Diploma in Business/Management from the Brisbane Institute of TAFE.
Outside of work he enjoys watching soccer and travelling.

Kristina is an eBDM for New South Wales with over a decade of experience in the finance industry. Before coming to Firstmac, she worked as a mortgage broker, as a Mobile Lending Manager at ME Bank, and in multiple positions within the Bank of Queensland.
Within these roles, Kristina completed her Certificate 4 IV and Diploma in Finance and Mortgage Broking. During her career she has received various accolades, including BOQ's Regional Rising Star Award, and ME Bank's Customer Promise Award.
Kristina prides herself on being approachable, resourceful and a critical thinker. Her goal is to build open and honest relationships with her brokers to support the growth of their businesses.
When Kristina isn't working, she is spending time with her 4 year old son and you will often find her reading a book by the pool. She is also a big supporter of the V8 Supercars.