Competitive interest rate
We offer competitive term deposit rates and terms ranging from 30 days to 24 months to help you reach your savings goal.

Returns locked in
Lock in your return with a secure fixed term deposit rate for the length of your chosen deposit term.
Flexible terms
Choose from a range of terms including a 3 month term deposit, a 6 month term deposit, a 1 year term deposit and a 2 year term deposit. Other terms available on request.

Invest $5,000 or more
Start with $5,000 or $5 million in your Firstmac Term Deposit, and let your money work for you.

Easy online application
We make it easy to invest in a high interest term deposit. Go from application to investment in just a few easy online steps.
Term deposit rates
Feel confident knowing exactly how much your money will earn. See our most popular term deposit interest rates below.
| Term deposit | Maturity rate |
| --- | --- |
| 30 days | 0.70% p.a. |
| 60 days | 0.95% p.a. |
| 90 days | 1.80% p.a. |
| 180 days | 2.45% p.a. |
| 12 months | 3.15% p.a. |
| 24 months | 3.15% p.a. |

Apply online
Applying with us is easy. Apply for a term deposit online in just a few single steps.

Speak with a specialist
Our friendly term deposit specialists can help you find the deposit that is right for you.
What happens at maturity?
When you apply, all you need to do is tell us what you would like to happen at maturity of your term deposit (that's when the term of your deposit ends).
Here are the options to choose from:
Renew your principal and interest for the same or a different standard term, or to a maturity date selected by you.

Renew your principal only for the same or a different standard term, or to a maturity date selected by you, and have your interest credited to your linked bank account.

Close your term deposit at maturity.
Changes to maturity instructions:
You can change your maturity instructions by calling us any time before your term deposit matures.
Call us on 13 12 20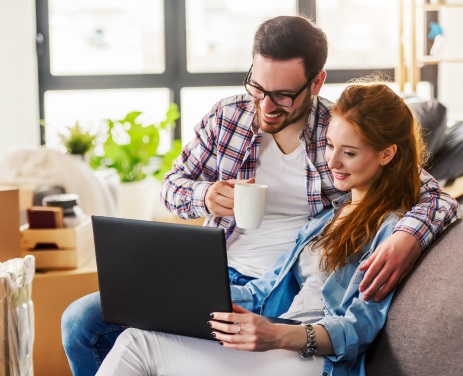 You must:
Have at least $5000 to invest
You will need to give us:
An Australian residential address
A phone number
Your bank account details
Your Tax File Number (otherwise tax is deducted at the highest marginal rate)
Driver's license
Learn more about Term Deposits.
High Livez Bond Fund
Did your investment fund return 4.85% p.a.*?
Dedicated investment specialist
Accepts SMSF & Trust investments
Zero entry and exit fees
Distributions paid monthly
Add and/or withdraw funds monthly